Why Our Medford Roof Cleaning Reviews Are the Highest
Our Medford Roof Cleaning reviews and ratings are the highest in all of the South Jersey Area because our process is superior. Aqua Boy Power Washing  provides safe and effective Medford Roof Cleaning for all types of roofs.  Furthermore, our soft wash process gently scrubs, using very low pressure, to ensure your home's protection is maintained.
Also, our customer service is second to none. We value all of our Medford Roof Cleaning customers and strive to provide 100% satisfaction. We also offer the Only Original 5 Year Roof Guarantee. Our Medford Roof Cleaning Reviews speak for themselves. We have worked hard to earn the trust of our customers. No other Medford Roof Cleaning company can match our expertise, service or extended guarantee.
Please see our medford roof cleaning reviews below. The results are clear when it comes to selecting the right company to earn your business. Other companies my try to duplicate our results, but none will be able to match the highest level we demand for our Medford Roof Cleaning customers.
Please contact us to receive a free, no obligation quote for your next Medford Roof Cleaning project. We guarantee your satisfaction with our Medford Roof Cleaning service. Many out of town companies who are not local to Medford will try to duplicate our process. We are the ONLY guaranteed roof cleaning service in the Medford and Medford Lakes area.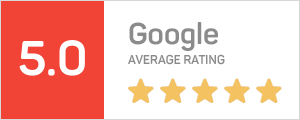 Through hard work, professionalism and customer service, we have earned our customers' trust. There is no doubt that Aqua Boy Power Washing is the company of choice when it comes to Medford Roof Cleaning. Our Medford Roof Cleaning Reviews speak for themselves. Should you have any further questions, or need assistance, please feel free to contact us directly at (609) 923-4700 or by contacting us here.